How To Build A Church Website for Free
Hello everyone, How are you feeling today? Thank you for stopping by my blog entitled " How To Build A Church Website For Free" Have you ever wondered "How do I build a church website?" Maybe you are a pioneering church and you would like to build a nice website for your church, then you have come to the right place.
Maybe you wanted to build a church website, but thought you didn't have what it takes? Well, today I will offer you Free Access to my online webinar that will show you how you can build a website for your church, ministry, or music group even if you are not a web developer.
Free Webinar
How To Build A Church Website From Scratch for Free
Build A Church Website Today
With technology now a days, if you can send an email, you can build a website.
There is a plugin that I use to build my websites and it is called Thrive Architect. I have been building church websites for quite sometime now. This plugin is simply amazing. It has taken my web design to another level and has made making website so much easier.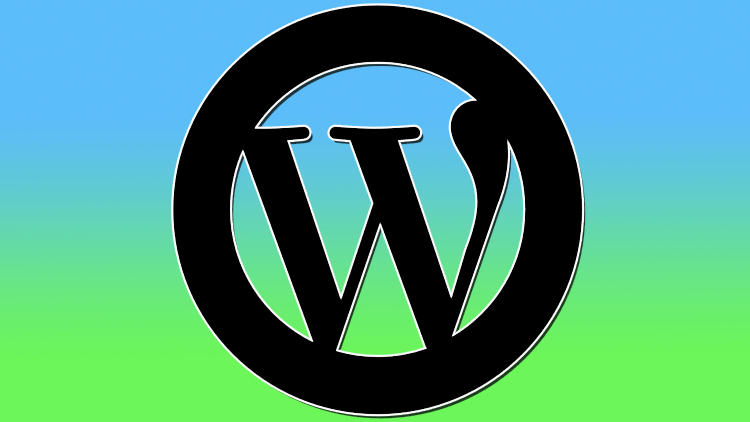 Thrive Architect is a WordPress plugin that is guaranteed to take your web design and websites to another level.
I have been using it for quite sometime now and the cool thing about it, is you get free updates. You don't have to keep paying for an upgrade every time they add something new to the plugin and believe me Thrive Themes is constantly adding new things to enhance their plugins.
If building a church website sounds like something you are interested in, I would like to offer you FREE access to my online class.
In this class I will walk you through some features of Thrive Architect and how to build a church websites using wordpress.
If you would like to see a few sample sites that I have built using this plug in you can go to:
WordPress Tutorial that will walk you through Tips and Techniques on how to build a WordPress Website from Scratch.
This course "Techniques on how to build a WordPress website from scratch using WordPress" will have you well on your way to designing your very first website. I will teach you how you can design a professionally looking website using the PlugIn Thrive Architect.
Your website will also look great on all devices. (iPhone, iPad, Laptop and smartphones)
Have you ever wanted a WordPress Tutorial that walks you through step-by-step on how to build a church website, then you want to check out his class.
Even if you are a complete beginner, learn how to design your very first website using the WordPress platform.
No Coding or previous web design Experience is Necessary.
Thrive Architect is full of WordPress Templates that you can use for your WordPress Blogs and to build Amazing WordPress Websites.
We will be using the Thrive Architect WordPress Plugin to show you tip and techniques on build a WordPress Website from scratch.
What is WordPress?
Here is a little history of the WordPress Platform:
Did you know that over 74 million websites use WordPress?
Here are just a few notable names who use the WordPress platform:
CNN

Jay Z

New York Times

Forbes

Sony

Ebay

and soon to be you.
And almost 50% of the top blogs are built on WordPress. In this course I will teach you the basics of how to design your very own church website from scratch.
What we will cover in this course:
This course is filled with WordPress Tutorials that walk you through each one of these topics below step-by-step:
How to search and purchase a domain name

How to set up web hosting

How to purchase Thrive Architect (The Secret Weapon)

How to install and use Thrive Architect

How to install WordPress to your web hosting

How to install a countdown timer (that can be used to countdown to your business special, CD release, or your church service (Live WebCast.)

How to place a video on your website (YouTube, Vimeo, Twistia or your Hard Drive)

How to add an image

and so much more...
Learn how to build a church website a your own pace
The good thing about this course is you can watch the lectures at any speed you want. You can replay, speed up or even slow down the videos if you like.
If you have ever wanted to design or make your very own website, then this course is just for you. So let me teach you how to design your very own website today!
Who should take this class?
Complete beginners

Those who have a desire to learn web development

Those who would like to increase the online presence of their Business, Church, Ministry, Band or Music Group

Those who would like to stay ahead of the website game

People who would like to improve their web design skills with step by step instructions
Who is teaching the course?
I have many years of experience in developing, designing and building websites. I have created many websites ranging from music websites,Church websites to business websites. I have been designing websites since Microsoft Front Page which was back in 1998.
Why should you enroll today?
There is a website and online revolution taking place. I am sure you have heard about it, whether it was by radio, television, browsed through it on the web or talked about it with a friend or co-worker. The way people do business and ministry is changing and if you don't have an online presence you may be looked at as outdated, but we have created this course to help make sure that you stay up to date with your business, Church, band or your music group.
Not only that, but to get someone to design a website nowadays can range from $1,500 to over $2,000. Why pay someone when you can learn how to do it yourself?
This course is guaranteed to give you everything you need to design your own website.
Enroll today and let me help you take the online presence of your ministry, business, Church, music group or personal endeavor to another level.
It's 2019 and it's time to take your online presence to another level.
5 Star Course
Not only is my goal to give you a 5 star course, but I would also like to give you 5 star customer service. If at any time while taking the course and you have any questions, I will give you my personal email to contact me. pastordre@pastordre.com
Let me put it to you this way, If you can send an email, then you can build a website. Let me prove it to you in this step-by-step WordPress Tutorial course.
Don't forget to leave a review after you have completed the course -
Side Note: We would most definitely love and appreciate a 5 star review as our goal is to give you 5 star customer service.
FREE for a "LIMITED TIME ONLY" ENROLL TODAY AND TAKE ADVANTAGE OF THIS COURSE BEING FREE
Please let me know if you have questions by leaving them in the comment section below. I am looking forward to hearing from you.
Blog: How To Build A Church Website